HENDERSON FORD THANK YOU TO PUBLIC AND BUSINESS PARTNERS FOR TOY COLLECTION
* 11 years collecting toys for the US Marine Corps Reserve Toys for Tots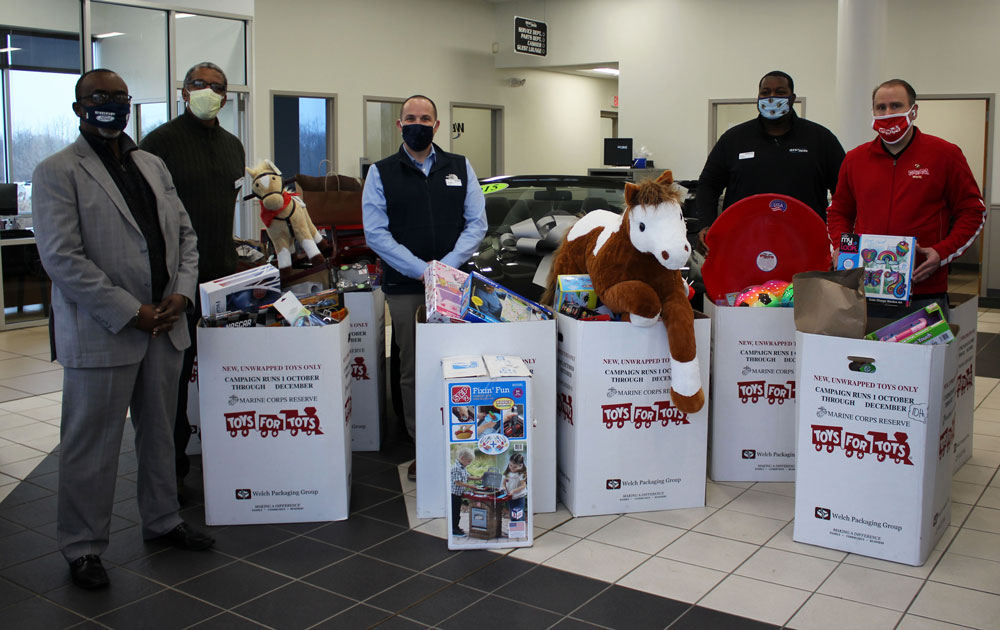 Henderson Ford has collected toys for the US Marine Corps Reserve Toys for Tots campaign for the past 11 years with the help of the public and business partners. The dealership would like to thank the community for their overwhelming generosity over the years!

This year, the Marines reported that 33,000 children will receive their gifts of toys over our six county region.

Past Henderson Ford President Randy Henderson stated, "I would like to say thank you to everyone who has been a part of our toy drive legacy. We are appreciative of your giving hearts. These donations will go back to many families and children in our local region. With this continuing pandemic, it is important to remember that people are still really struggling and however we can help brighten up their days, we need to do that. Thank you to our collection partners and West Herr who continued our toy drive efforts as the new dealership owner, at our past Henderson Ford location, at 810 Ridge Road, Webster."

Henderson Ford and West Herr, along with Dancing with Denise, Edge Advertising Group, OMEROS, Steinmiller Insurance, The UPS Store at Baytowne, Webster Chamber Health Insurance Enrollment Service, and Kids First Childcare Inc. collected toys throughout November and early December.