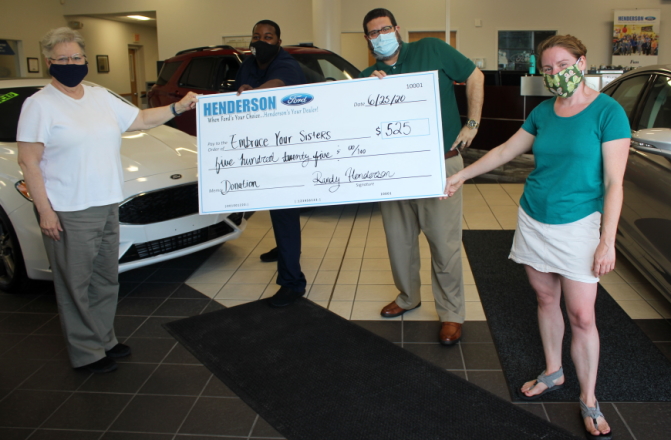 We believe one mission of Edge Advertising Group (EAG) is to connect community members.

Through all of our contacts with prospects, clients, Chambers, networking groups, community service organizations, we have been given an 'inside' view. The local good is visible. As a result of our 'inside' view, we have an awareness of need and opportunities. We have been given that awareness – to do something. One action we take is through the act of overtly connecting our contacts, not only to increase their visibility, but to channel resources, too.

The non-profits with which we work and serve have been recipients of the 'good' effects of these connections: Alyssa's Angels, American Red Cross, Christopher's Challenge, Embrace Your Sisters, Fairport Angel Walk, Fairport-Perinton Chamber of Commerce, Helen Barrett Montgomery School No. 50, Mothers In Need of Others, Toys for Tots, and Webster Chamber of Commerce. Our EAG team feels blessed to be a part of this community connecting process.

One lawyer from our client, McConville, Considine, Cooman & Morin, Kevin Cooman composed an article about the opportunity for all of us to join in this connecting process. Specifically, he points out how you, as a reader of this Blog post, can give $300.00 toward a non-profit during 2020 and deduct that amount from your taxes, due to the CARES Act. Read more here.

Our privilege to make the connections is our reward. Join us!