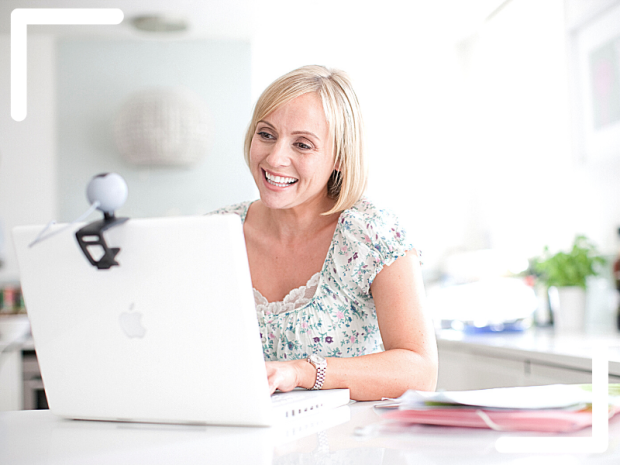 Wanting to try Facebook Live, but feel unsure on how best to proceed? You're not alone. Join us in this adventure!

Facebook Live is a feature available on Facebook Profiles (personal) and Facebook Pages (business or organization). You can create a video which is live online at the time you are recording it. The video can be posted on your account for future viewing, too.

It's worth your time to develop a feeling of comfort with this communication tool because of its benefits:

strengthens connections through facial contact
earns attention because people watch more than read
increases search results
adds to post viewing
allows for engagement – questions, comments, reactions
provides opportunity for frequency, so your message can be more easily remembered
tracks viewers



Safety should not hold you back from trying this platform to realize the aforementioned benefits. The Facebook Live platform provides several different safety features to reduce the opportunity for unwanted participation: limiting how often any one commenter can add to the chat, limiting the number of chat characters, requiring following before chatting with at least two-week old accounts, and having followed the streamer for at least 15 minutes before they chat. And ultimately, you have the option to choose who can view your video or even delete your live video file, too.

Ready to give Facebook Live a try? Consider creating a few live videos, of at least five minutes in length, and work toward feeling comfortable to the point of pre-announcing your live session and adding time to your video shoot to allow viewers to plan to watch and time to be able to encourage others to sign on after the video has started.

Follow these simple steps: look for the box in which new content can be posted. Beneath the box, click 'Live' and you will be on your way to recording. The Facebook Live tool will cue you with all of the decision points, either through words or graphics, to click and choose between options, like color, movement, addition of icons…

Ready? One last preparation point - - look over this following list of success factors to increase the effectiveness of your Live production:



outline a talk about yourself and what you are offering –make it a social experience
mix up Live presentations showing examples, joining others, sharing your work space...
video a minimum of 5 minutes – 90 minutes is the Facebook Live max; the longer you are Live, the greater the chance of being found
as you develop a comfort level with Facebook Live, schedule your Live event – additional reason to communicate; creates anticipation; provides time to share; plan for live watching
use a tripod or have someone video you for stability of viewing
practice on your Profile Page, selecting 'only me'
look up toward the camera and smile while speaking
prepare for deaf viewers, with signage, logos, products
position good lighting on all sides of your focus; face a window (a window from behind can create glare)
pay attention to what is visible in the background
connect with WiFi (versus cellular) where possible
set privacy to 'public'
use keywords in description (products, services, location, population served...)
tag professionals (consider sensitivity to use of their personal Facebook Profile for business) and their organizations
slowly count to 5 before talking and before stopping
introduce yourself/say hello when people join in, if the numbers are manageable
speak at a pace to be heard and understood
encourage comments; greet commenters by name; have a partner manage the chat and replies
pin significant comments to the top of the chat
ask for engagement – SHARE, LIKE, subscribe
escort to the next step - what should the viewer do next, on the path to connect with you
say 'goodbye' at the end
consider pinning the video to the top of the page or 'Make Featured Video'
go back and add a trackable link to the description, thumbnail, and captions (click 'edit video')
https://ga-dev-tools.appspot.com/campaign-url-builder/
boost ($ to Facebook)
view Facebook Insights after a few days and consider changes to earn even more productivity next time (how/when announced; engagement during Live; presentation; new followers...)
mix live videos with posts
note those who watch and direct them to 'next steps'



Ready to take advantage of the Facebook Live benefits? A review of the success factors listed above will refine your experience. Your final step to begin engagement with 'Live' videoing is through one click, moving forward toward increased visibility of your brand.