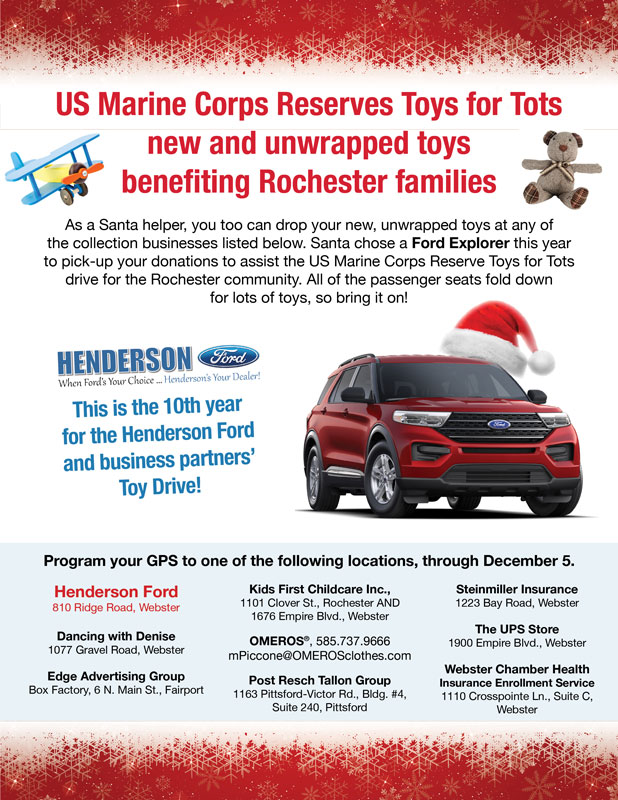 Did you react to the 'Gatherings' in the title? COVID has stimulated a new emotion in us in response to this word. We have learned that virtual gatherings and distanced gatherings still work, however. And that is what we are doing in the 10th year joining with others in supporting the US Marine Corps Reserve Toys for Tots collection campaign.

For the past 10 years, Edge Advertising Group has 'gathered' staff, clients, Chamber of Commerce members, networking groups, family, and friends, to collect new, unwrapped toys for this annual drive. Just like the many emotions which arise while anticipating family holiday gatherings, we look forward to seeing the visual accumulation of toys and thinking about the smiles on children's faces this holiday season, all brought about through the generosity of those we do life with – in our professional and personal lives.

We have all heard the saying: "The whole is greater than the sum of its parts." This applies to the Toy Drive. By working together, we are able to communicate more frequently, giving reminders to each other about the toy collection goal. As a group, we transcend the human potential of never getting around to a well-intended task.

In addition to helping with donated toys, please consider posting the Toy Drive poster, sharing the jpg of the poster on Social Media, and passing the posters on to your contacts.

Edge Advertising Group has boxes positioned in the first floor of the Box Factory, 6 North Main Street, Fairport. You can also email us to arrange a drop off: Info@EdgeAdGroup.com, or call Co-Owner Diane McClure at 474-7173. Let's make year 10 a 10-fold collection year ~ despite COVID!

Will you join us?